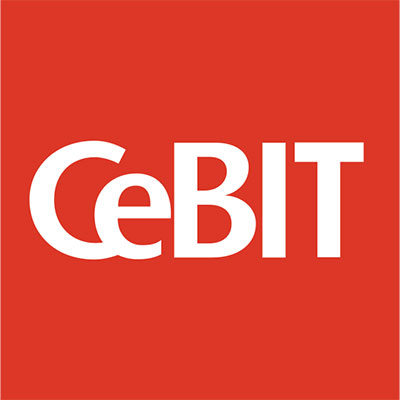 Event Dates
Monday 11th June 2018
-
Friday 15th June 2018
Going to this Event?
Login to our platform and signup to this event so members know you are attending. Find attendees to meet with.
Login
Visit Website
Back to events
CeBIT 2018
More courage to try new things, more provocative topics, and an inspiring atmosphere: From 2018, you will experience a brand-new CeBIT. The trade fair is becoming an event platform – and a digital innovation festival with an open-air character. It even has a new date: Discover what you can look forward to from 11–15 June 2018.
CeBIT is reinventing itself. In 2018, CeBIT will take place in summer for the first time ever – and not as a conventional trade fair, but rather an innovation festival for fans of all things digital. Visitors can expect a new tech event with conferences and networking in brand-new formats.
"Digitization pervades our lives and transforms entire industries. The new CeBIT is adapting itself to this trend"
Oliver Frese, a member of the Executive Board of Deutsche Messe AG.
The new CeBIT comprises three areas: d!conomy will be the main event for digital transformation in business and public administration. At d!talk, international speakers and visionaries will set out the digital agenda for the future. And d!tec will bring decision makers, creatives, and disruptive technologies together.
The beating heart of the event is the open air campus located right in the middle of the exhibition grounds in Hannover. In the surrounding halls, major companies, innovative SMEs, and startups exhibit their business models. And outdoors, visitors can enjoy showcases, street food, and music until late at night.
The hosts' objective is clear: to become Europe's most important platform for digital transformation and to write a new chapter in the success story of CeBIT.
Contact Us
Need help using our website or want more information?

Units 1 & 2, The Old Dairy
Hazlemere Crossroads
HP15 7LG United Kingdom.

Call Us: +44 (0)1494 717 960
Skype: skype@devicenetwork.com
Our support hours are 8am to 5pm GMT Monday to Friday.

Our multilingual account managers are on hand to help you with any questions or queries you may have regarding our platform.